Sailing Charters
Bareboat Charters or with a Captain

New England Waters
Narragansett Charters
Narragansett Charters 401-349-1754
101 Narragansett Ave. Barrington, RI 02806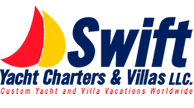 Other Fun Places
Swift Yacht Charters
Swift Yacht Charters 800-866-8340
209 South Main Street Sherborn, MA 0177
Sailing School
We're Obsessed With Helping People Learn How To Sail
Sailing – Docking – Navigation  – Diesel Engines  – Electrical + more

Sails and Canvas
For repairs, maintenance, new, or storage on Sails and Canvas
Financing
Personalized Yacht and Boat Finance Solutions


Insurance
Marine Insurance Needs and More!

Doug Mayhew,  President/CEO
OceanPoint Insurance Agency, Inc.
500 West Main Road
Middletown, RI 02842
401-367-1125 DIRECT
401-847-5200 OFFICE
401-848-5071 FAX
Offices: Barrington – Middletown – Coventry – Tiverton – Providence
Boat Transport Services
Need to move a boat?
Local – Barrington Bristol
King Marine  401-247-5464
Not Quite Local – New England
Brownell  Easy online form or  800-262-8428
Long Distance – North America
Maritime Boat Transport  Rob Lee  508-758-9409
boattransport@comcast.net
Weld – Fabricate – Repair Any Metal
Microweld
For repairs or replacing metal boat parts
Microweld  401-438-5985
285 Wampanoag Trail Riverside, RI 02925
Be sure to tell them we sent you!